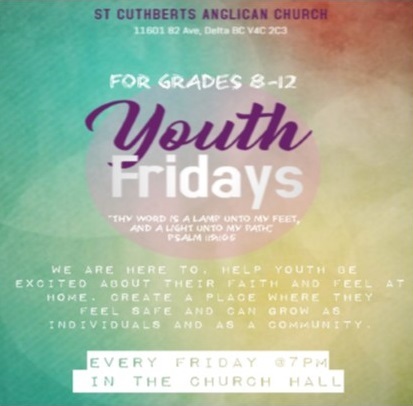 St. Cuthbert is very pleased to announce that Youth Group has started up again!
Grades 8 to 12 are welcome to come and particpate in a Christian fun filled evening.
Friday evenings from 7:00 pm to 9:00 pm.
Come to the parking lot off 116th Street and enter at the Breezeway to enter St. Cuthbert Hall.