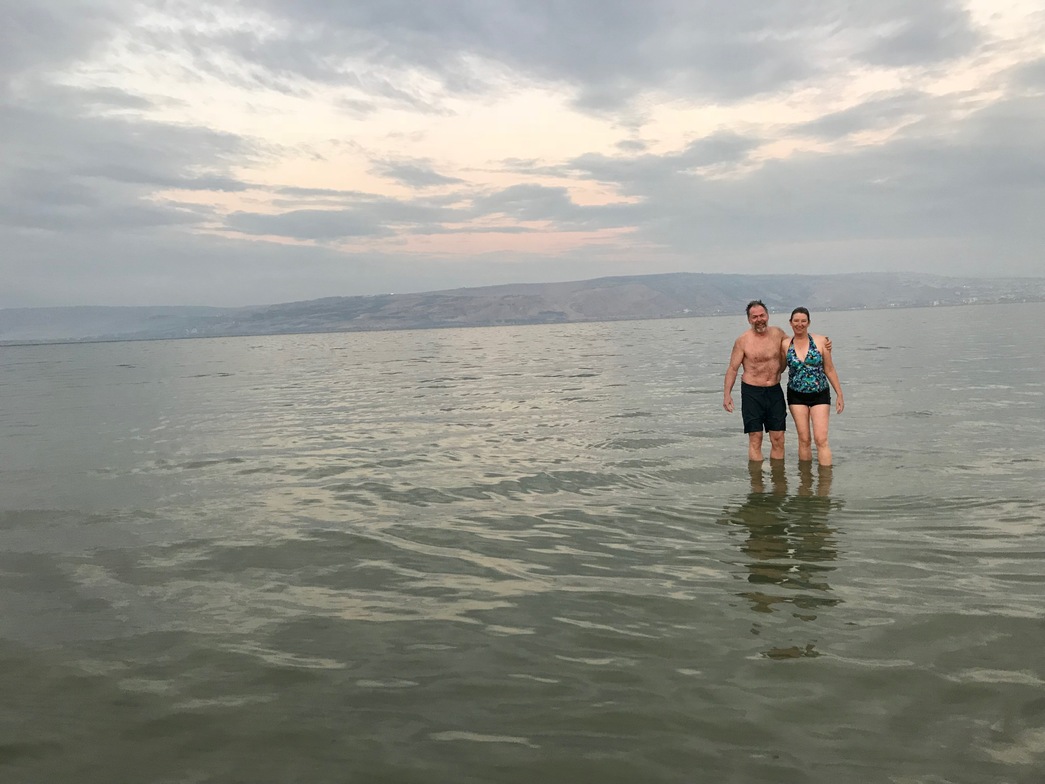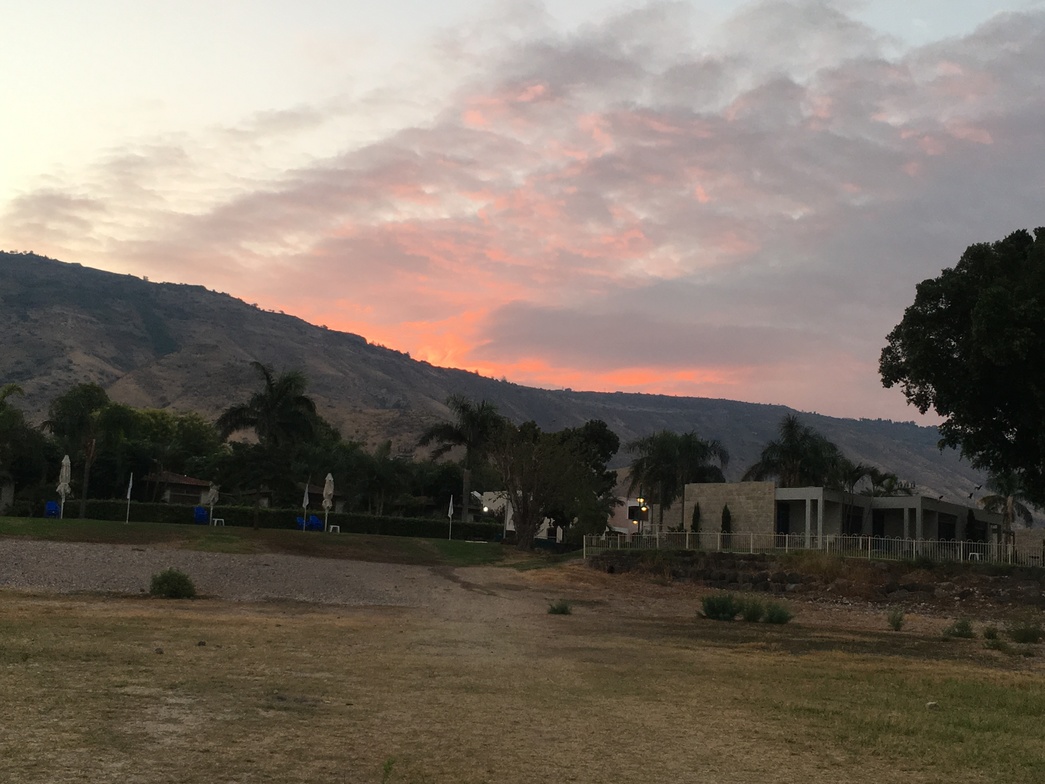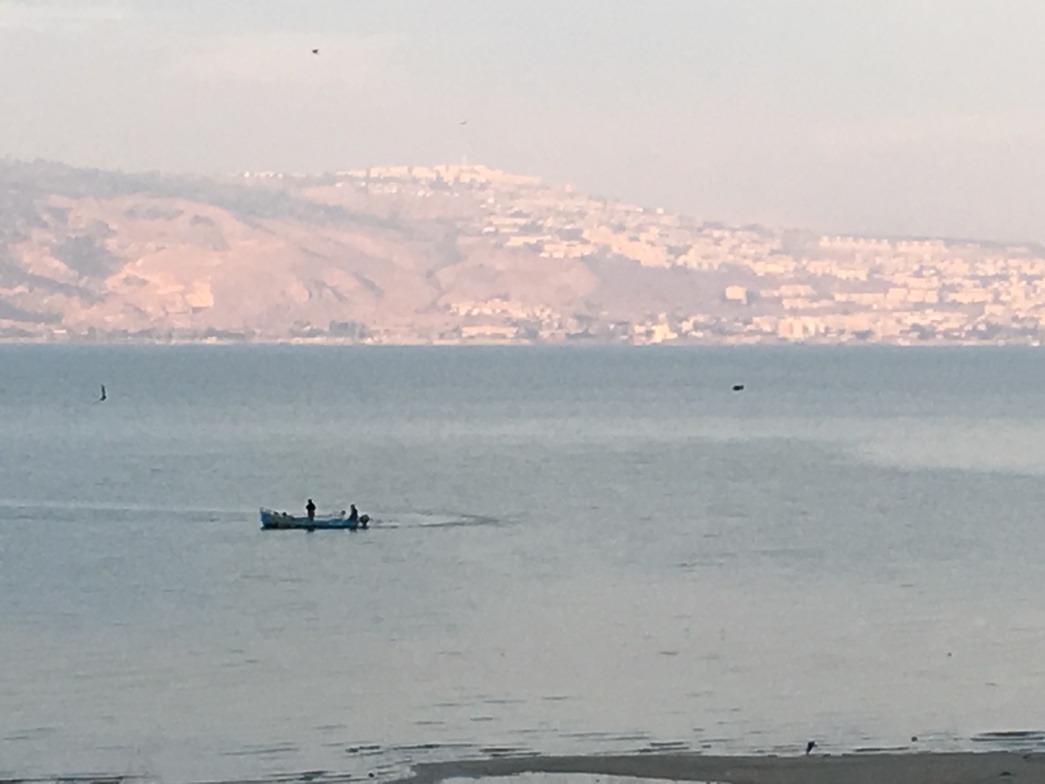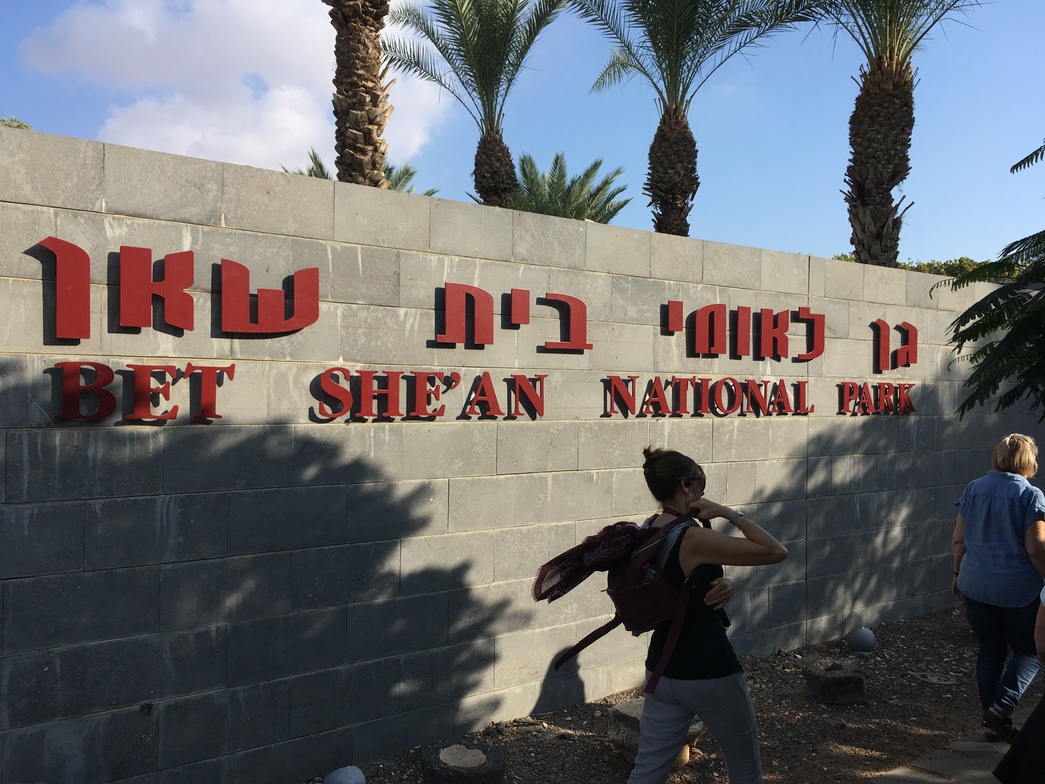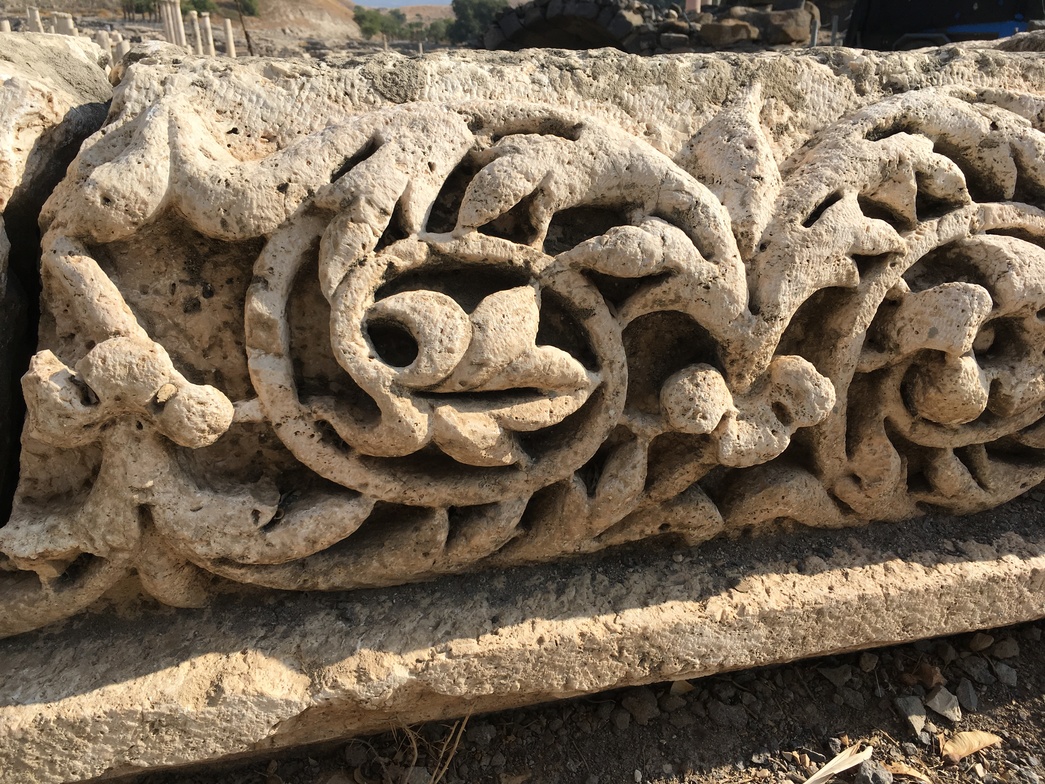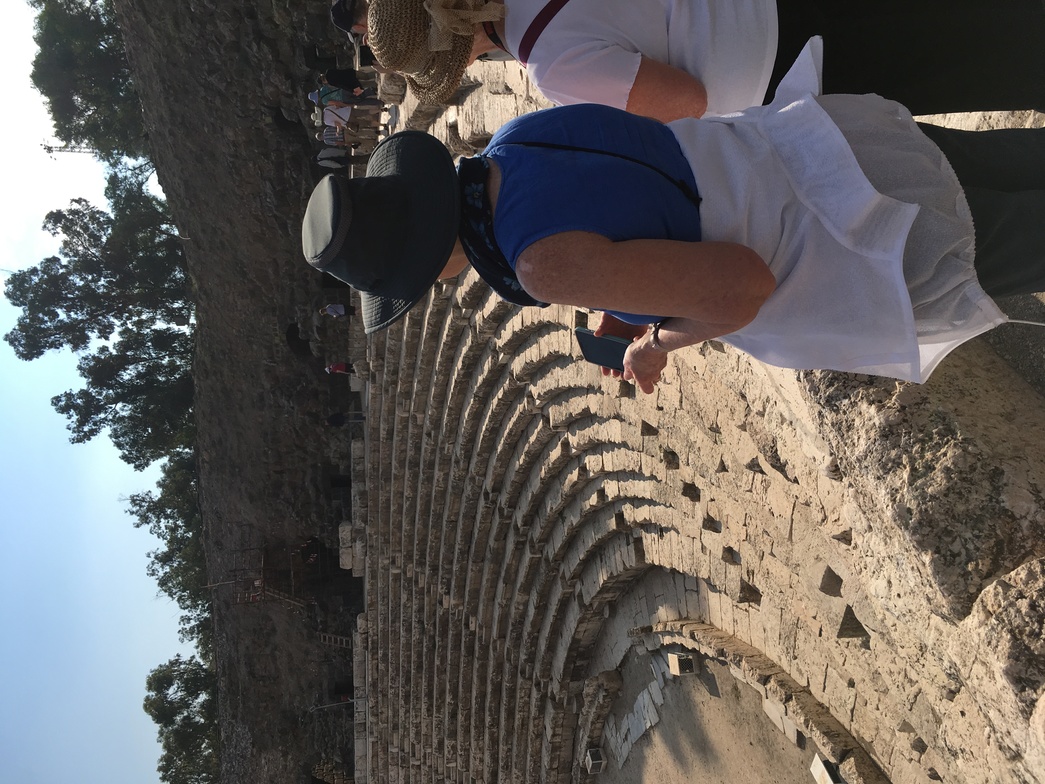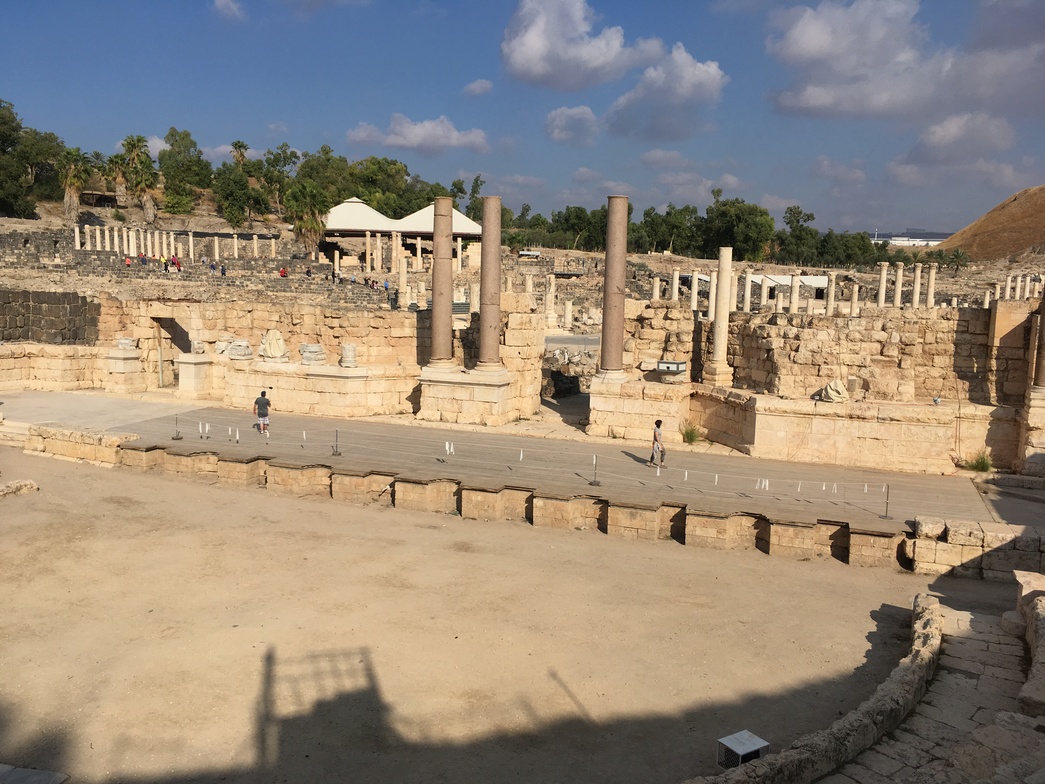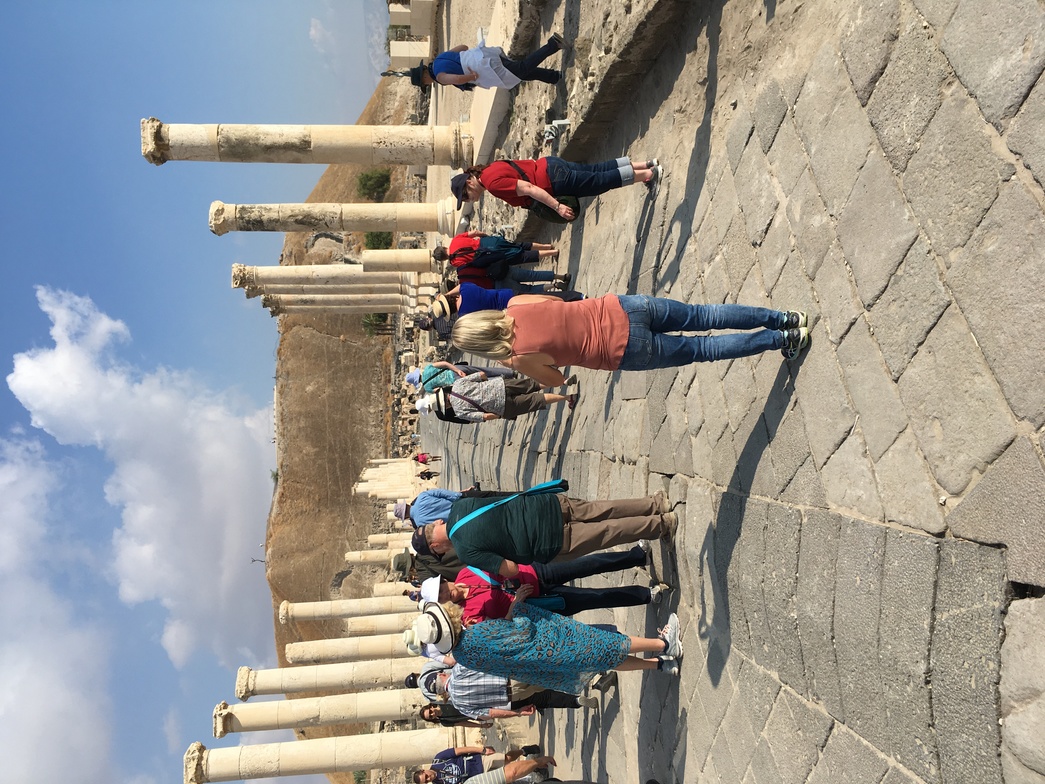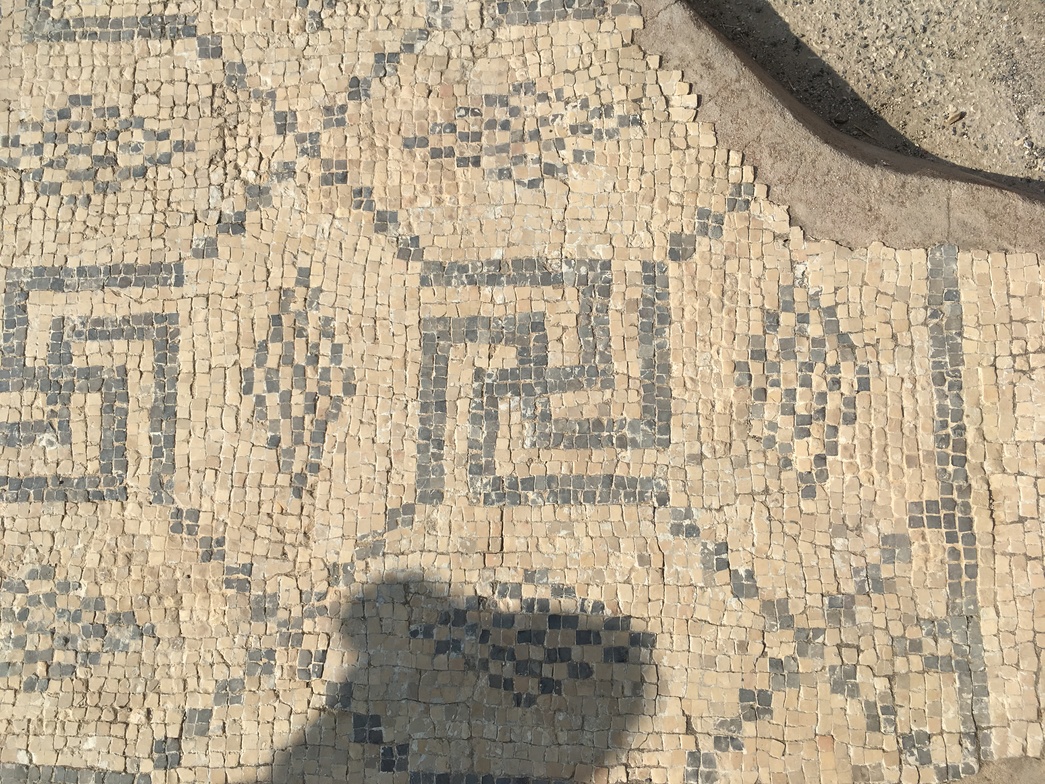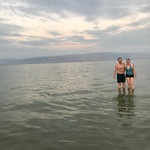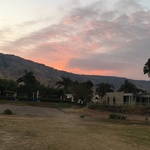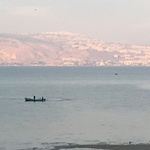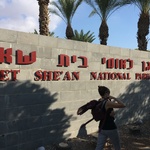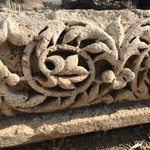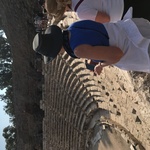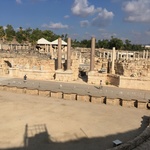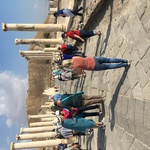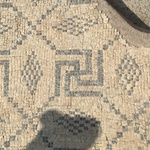 You may wonder why the first photos were of the Sea of Galilee when we are "setting our face toward Jerusalem". Well, it was such a nice morning, and the morning dip and the fishing boat, well I just couldn't resist. The formatting of this post is wonky, so my reflection comes before the blog info entry. Not sure why this is so
Today we travel to Jerusalem via the Jordan Valley, Jericho, and the Wilderness of Judea. Our first stop is at Beth Alpha, the site of a 6th century Jewish synagogue with interesting mosaics expressing biblical motifs. A short drive brings us to the biblical city of Beth Shean, a Philistine stronghold during the days of Saul. Here we examine the recent excavations of its Roman-Byzantine remains when it was known as Scythopolis, one of the Hellenistic cities of the Decapolis. We continue south via the Jordan Valley to the Old Testament site of Jericho. This Canaanite city was the first city to be conquered under the leadership of Joshua as the Israelites made their entry into the Promised Land. Jesus visited New Testament Jericho, healed blind Bartimaeus (Mark 10:46) and stayed at the house of Zacchaeus, the tax collector (Luke 19:1-10). Directly west from Jericho are the hills of the Wilderness of Judea which is home to many monasteries of the Byzantine period (324-638 AD), some of which continue to have a monastic lifestyle today. An overview of the 5th century monastery of St. George provides a setting to discuss life, hardship, escape and isolation in this wilderness environment. We continue our drive west through the Wilderness of Judea to Jerusalem and end our day with an overview of the city from Mount Scopus. Overnight Jerusalem, Notre Dame.
Reflections and photos later today...