Friday, September 13, 2019 Next Date
7:00 - 9:00 pm
St. Cuthbert Hall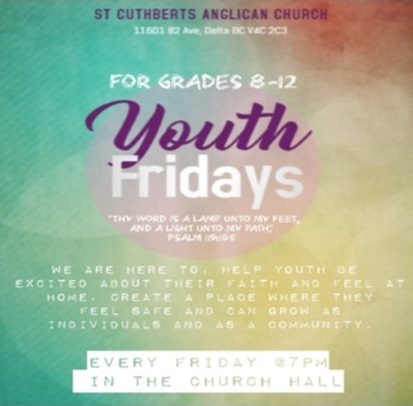 "Thy word is a lamp unto my feet, and a light unto my path."
Psalm 119:105
Friday evenings at 7:00 pm.
Please use the entrance off the 116th Street entrance and enter off the Breezeway.
All youth grades 8-12 WELCOME!!
Come and join us!!